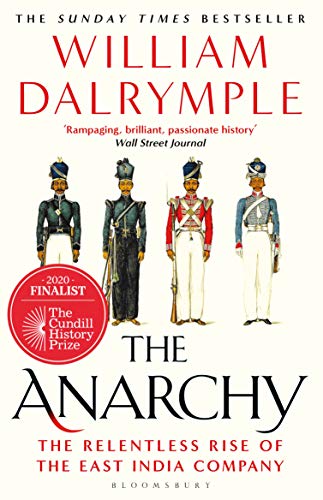 First Published: 2019
Non-Fiction
The Anarchy
The Relentless Rise of the East India Company
The rise of the East India Company from small trading organisation to the first global corporation more powerful than a coumtry
---
Date first read:
Sun 27th Feb 2022
---
Reviews
They led, many have followed
by rogerco on Sun 27th Feb 2022.
The irresistible logic of capitalist growth and human self-interest. Of course they believed they were doing the right thing at every step. And many of the rulers they defeated were more despotic, But the way in which it inevitably led to political corruption has so many echoes today. Essentially the joint stock company is a malignant social organisation which survives as a vehicle for greed and dreams.