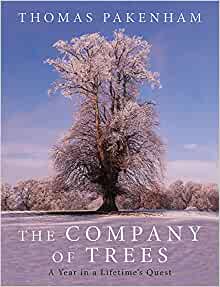 Date first read:
Mon 10th Apr 2017
Catalogued: 14th Dec 2021
---
Synopsis
A personal account of a tree collector's estate (demense) in Ireland (Tullynally) in the form of a diary.
Reviews
Review of "The Company of Trees"
by Roger on Mon 10th Apr 2017.
Reflective, informative, entertaining. Sometimes difficult to ignore the upper class underlying attitudes and envy at his birthright.