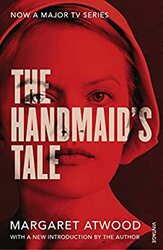 Date first read:
Fri 1st Nov 2019
Format: Kindle
Catalogued: 17th Jan 2021
---
Synopsis
Post deluvian life in a rump of the USA where fertility has collapsed and fertile women are enslaved as concubines by the ruling elite of an authoritarian state
Reviews
Review of "The Handmaid's Tale"
by Roger on Fri 1st Nov 2019.
I enjoyed it but not as much as its reputation suggested I should. I found the setting pretty unbelievable.