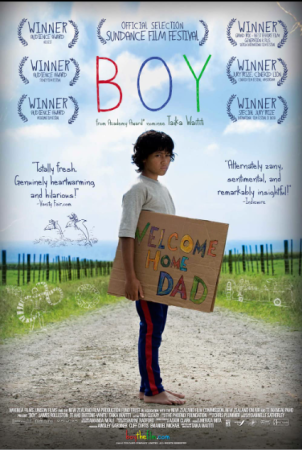 ---
Aspect Ratio: 1.85 widescreen
---
---
---
First Seen:
Sat 28th Jan 2023
Catalogued: 17th Feb 2023
---
Reviews
by rogerco on Sat 28th Jan 2023 DVD proj @ home
Engrossing and charming
Full review
Not fast paced, but not languid. Not laugh out loud, but funny. Convincingly acted. Clear precursor to Hunt for the Wilder People and JoJo Rabbit (same director)and just as good.