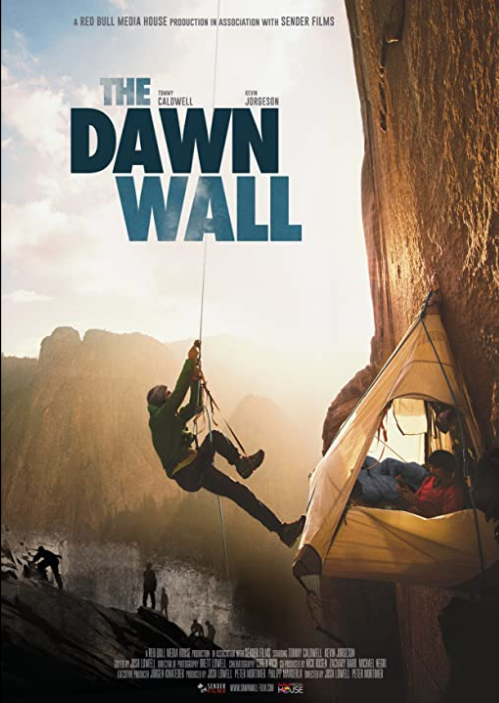 ---
---
---
---
First Seen:
Thu 23rd Sep 2021
Catalogued: 26th Sep 2021
---
Synopsis
Story of Tommy Caldwell who became a star free-climber in his teens, got kidnapped in Kyrgyzstan by rebels and escaped, married his girlfriend, also a climber, who was hostage with him, became the golden couple of the climbing world, broke up and took refuge in climbing every route on El Capitaine and then spend years finding a route to climb the "unscalable" Dawn Wall. Gathered a new climbing partner,Kevin Jorgeson, and a new climbing wife and two kids. In 2015 they were ready to make the attempt - and succeeded with some difficulties and amidst massive media attention.
Reviews
by rogerco on Thu 23rd Sep 2021 Streamed proj @ home
Compelling Climbing Film
Summary
So much happens in the back story but all adds to the main event
Full review
Fascinating insight into how Tommy Caldwell came to be the man who free-climbed the Dawn Wall with partner Kevin Jorgenson.