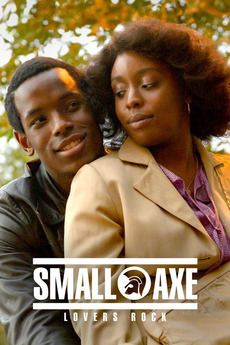 ---
Aspect Ratio: 1.78 Widescreen
---
---
First Seen:
Wed 21st Apr 2021
Catalogued: 26th Apr 2021
---
Reviews
by Roger CO on Wed 21st Apr 2021 DVD proj @ home
Gonna Have a House Party, got rhythm, come sing de blues.
Summary
Best film of a party ever
Full review
Like the first episode, The Mangrove, it felt a bit overlong at times - here particularly in some of the extended party scenes - but overall I guess it is a wonderful evocation of time and place (I wasn't there so I can't know); it certainly feels true.
The dynamics of the party are brilliantly captured, to the extent that you forget it is a film with a camera crew and actors with lines and a director calling "action" and "cut". It just flowed through its different moods as a real party does.